Physiotherapy uses a variety of techniques to help your muscles and joints work to their full potential. It helps repair damage by speeding up the healing process and reducing pain and stiffness.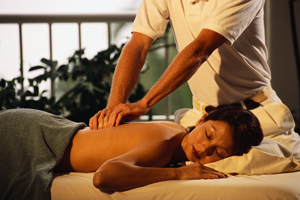 It is a branch of treatment that uses physical means to relieve pain, regain range of movement, restore muscle strength and return patients to normal activities of daily living.

Bay Freedom Physiotherapy and Pilates uses methods such as gentle joint mobilisation, muscle re-education, and myotherapy (massage, stretching, acupressure, dry needling/acupuncture) to treat a wide range of issues.


They specialise in the treatment of:
Headaches
Back pain
Muscle pains
Neck pain
Osteoarthritis
Poor balance
Occupational strains

Bay Freedom Physiotherapy and Pilates can also help you to regain your health and well-being if you have been suffering from:
Spinal disorders
Ageing strains
Occupational injuries
Poor posture
Sports injury

Physiotherapists also have an important role in rehabilitation and their advice can help you prevent problems from returning or even happening in the first place.

Experience our expert's calm, reassuring manner and plain-English explanations and advice about how to best manage your condition.